Critter Creator: Unleash Your Imagination!
Critter Creator is a state-of-the-art GPT assistant designed to spark creativity in both adults and kids. It effortlessly blends artistic principles with Profile Picture (PFP) aesthetics to generate unique, captivating animal images, or as we like to call them, "Critters." Each Critter is not just a visual treat but comes with its own distinctive name, adding a personal touch to your digital universe.
Critter Creator
Metaverse AI Critters
These blockchain-ready, digital creatures are the ultimate must-have for any Metaverse collector. Each Critter is verifiable on the blockchain, so you know you're getting the real deal.
Get yours while you can, as the Critters are elusive. You can collect and trade them all with other Critter enthusiasts. Some great opportunities are coming for those who can collect them all.
Stay tuned for some exciting news for collectors of the full set of Metaverse AI Critters.
The 🍌🐀 was here.
A.I Fashion by Blaise🔥🔥🔥
A.I. Fashion by Blaise🔥🔥🔥
Introducing the fashion world's hottest new brand, Blaise 🔥🔥🔥. This cutting-edge streetwear line combines leading AI transitions, liquid metal textures, and other innovative materials to create a style that's as futuristic as it is wearable. With a focus on versatile designs that can be worn in both the virtual and real worlds, Blaise 🔥🔥🔥 offers a range of Metaverse themed products including ski jackets, motorcycle jackets, and sneakers that are sure to turn heads.
Enter The Metaverse: NFT Art Galery
NFT: Digital Artwork & Collectibles on the Ethereum Blockchain. Web 3.0 and the Metaverse, NFT artwork from Your Favorite Artists and Community Avatar Projects. Home of the Banana Rat.
Enter The Metaverse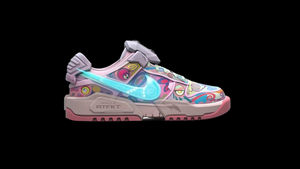 RTFKT x Nike Air Force 1 - Murakami DNA 🌸
Sale price Price $25,000.00 Regular price
Social Media Day
"I attended your Pinterest session at the #SMDH19. It was the best session I saw that day.  Great presentation of the key facts to know about Pinterest and also how to strategically approach that platform. Kudos to you!" 
Pinterest Inspiration
"I'm a makeup artist and I know Pinterest is a huge benefit, but I've just been too intimidated to jump in, but you've really inspired me!"
Maritime Vintage and the 🍌🐀 on Pinterest
I help Brands and Artists Setup their Brand and business in the Metaverse and Web 3 building on land they own for the long-term through storytelling. Home of the 🍌🐀. Called the Pinterest & NFT Whisperer.
View
ARTificial Intelligence by Sophia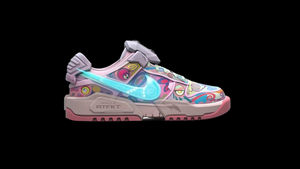 RTFKT x Nike Air Force 1 - Murakami DNA 🌸
Sale price Price $25,000.00 Regular price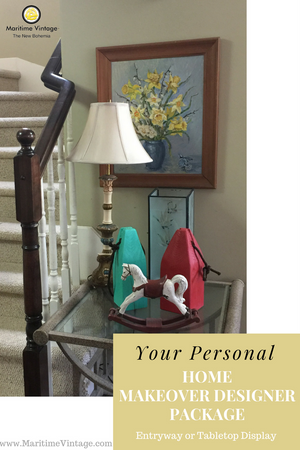 Your Personal Home Designer Makeover | Entryway Table Top Package
Sale price Price $250.00 Regular price