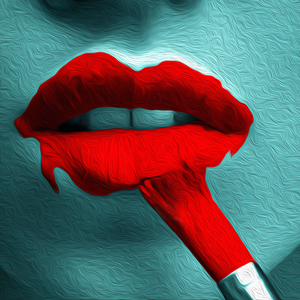 Her Truth To Hide - Painted Faces
Sale price Price $600.00 Regular price
Her Truth To Hide - Painted Faces 
Before the glass, she takes her silent stand,
With tools of disguise, her truth to hide,
Her face a mask, obscuring the truth beneath it's hold,
Her soul, a mystery, hidden from the eyes.
The outer world, with its harsh reality,
Her guise, a wall to protect what's true,
Her guise a shield from prying eyes' duality,
And wounds that others' gaze might impart.
Her artful brush strokes veil the wounds inside,
Her fear, her doubt, and all her inner strife,
And replaces it with beauty that's not feigned,
A visage that's as bright as day, as light as life.
Yet still, she dreams of freedom's mystery,
To show the world the face that's truly she.
-Blaise🔥🔥🔥
Art by Blaise🔥🔥🔥
www.ArtByBlaise.com