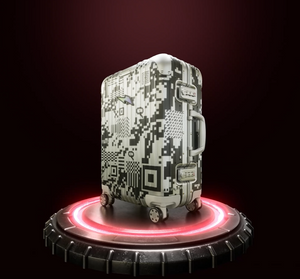 RTFKT x RIMOWA "Meta-Artisan" Original Cabin Luggage
Sale price Price $8,500.00 Regular price
Rimowa has partnered with Nike's RTFKT to feature 888 – a symbol for financial prosperity and good luck – NFTs backed by limited edition physical luggage.
The unmistakable RIMOWA Original Cabin Silver with its distinctive grooves is regarded as one of the most iconic luggage designs of all time.
Features the RTFKT Special Limited Edition "Wandersmith" Anti-FUD pattern print, made for next-gen world builders and explorers.
See the full collection here: https://rimowa.rtfkt.com